Sustainability rewards! Discover Eco Points.
Eco Points are The Chance loyalty points that allow you to receive exclusive discounts on all the products in the collection. If you have not already done so, register on the website to immediately receive 20 Eco Points!
TOGETHER FOR A BETTER WORLD
The Chance means choice. The Chance means you have the power to choose what to wear and what to buy. The Chance is your opportunity to make a difference, supporting a more sustainable economy and promoting a more responsible consumption.
Each skirt, jacket, top or bag we select has its own story, which makes them unique. However, now as never before, it's enormously important ensuring viruses and bacteria deactivation before our products are sold. That's why each garment we sell is subjected to an intensive and strict cleaning and sanitising procedure using the best technologies with the lowest environmental impact.
Garments are washed with a bactericidal disinfectant additive to ensure in depth disinfection *. Then, garments are subjected to a sterilization process through the use of steam, a 100% natural and ecological system. The high temperature of the steam performs a disinfectant action, able to ensure the complete elimination of viruses and bacteria.
*Garments that require dry cleaning are subjected to a different disinfection process.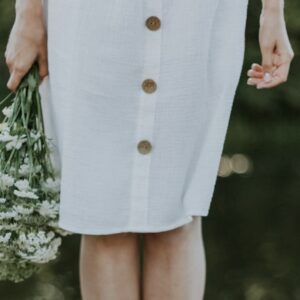 As people become more conscious of animal welfare and ethical issues related to the leather industry supply chain, more and
Read more »